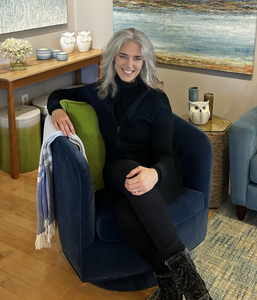 'My joy is to recreate a beautiful moment
with exceptional design & craftsmanship in every detail.'
Karie O'Donnell's love for art and nature was cultivated during her childhood visits with her grandparents in North Carolina. As a Florida resident, moving often, she found peace in her summers there, taking art classes and drawing the wildlife. At 14, Karie's family relocated to Massachusetts where she focused on drafting. By 19, she was drawing the architectural plans for Etienne Aigne and was commissioned for numerous children's portraits.
Karie graduated from the Massachusetts College of Art with a BFA in Illustration. She studied architecture and graphic design at NYIT as well as photography with the University of Pittsburgh's Semester at Sea, visiting 10 countries around the world. Her oil paintings, graphite drawings, paper sculptures and walnut inks have won numerous awards.
Karie currently owns KO Fine Art Gallery located at 1937 Ocean Street in Marshfield, Massachusetts. Here she paints as well as teaches classes under the name, My City Zoo, to children from ages 7 - 18. She is a Signature Member of the Society of Animal Artists and Member of the International Guild of Realism. Karie is a licensed Massachusetts Wildlife Rehabilitator.
Interview with Parker Kelley, Home Life & Style:
https://www.youtube.com/watch?v=Uo4aaepVGBc
https://www.youtube.com/watch?v=MaBASEhPzaE